Hello BC Geocachers! We're very proud to let you know that the Saskatchewan 2011 Geocoin designed by us (Nezgar & Vana) with input from other local Geocachers and produced by Landsharkz has arrived and is now available and can be ordered at
www.reginageocachers.ca
!
OR, We'll also be attending attending the Best of the Bad mega event in just a few days, so if you'll also be there you can track us down, especially at
GC2YZH5 A BAD Night - Geocoin Event
.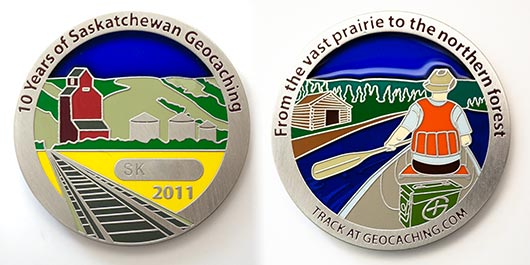 Looking forward to having a BAD time at the mega, and of course meeting more cachers from our old stomping grounds in BC!