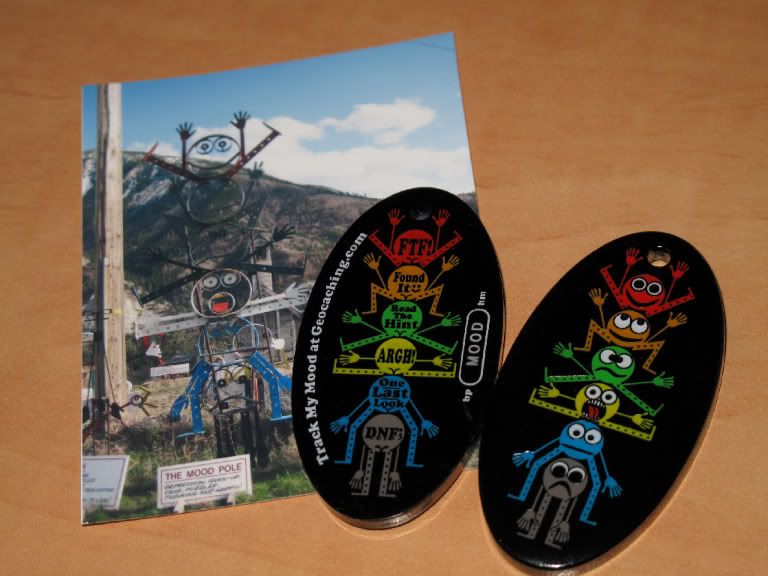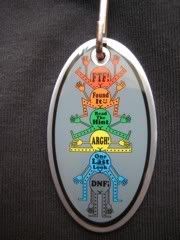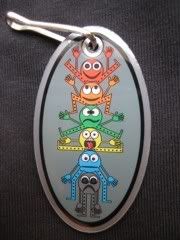 *Coins look a bit blurry and dull colored in the picture but I assure you that everything is crisp, clear and nice and bright as it was hard to take a picture with the epoxy coating reflecting EVERYTHING!*
Here are the details of the sale!
Coin is 2 1/4 x 1 3/16 inches, 3mm thick
Trackable on geocaching.com with a unique
joecacher
icon

Black nickel finish with epoxy coating
Zipper pull is 2 x 1 inches and comes with an attachment clip
Coins will come as a set: 1 coin/1 zipper pull for $12.50 US
Extra zipper pulls: $2.00 each
Shipping to Canada/US: $2.50 for the first set, $1.00 each additional set, 50¢ per extra zipper pull
We
WILL
ship internationally - just email your shipping addy for a quote
To order just send an email to [email=joecacher@hotmail.com]joecacher@hotmail.com[/email]
Include the following:
1. geoname
2. real name and shipping addy
3. paypal email addy
Sale Starts NOW!